The UK's dedicated showcase of end-to-end manufacturing and product development
IFE Manufacturing creates the ultimate environment for ingredients, packaging, processing, and food technology companies to showcase their solutions to manufacturers from all over the UK. The event is a one-stop-shop for the food & drink manufacturing industry to discover & source the latest products from the best suppliers in the market. The show will again be co-located with IFE, and the Hotel, Restaurant, Catering and show.
The feedback from exhibitors of the 2023 edition was fantastic, and the volume of visitors from the entire event surpassed the previous edition at over 27,000.
There was an excellent profile of buyers in 2023, including:
Overall: Greggs, Samworth Brothers, OREO, Cranswick PLC, Siroperie Meurens, Mizkan Euro, Iceland Manufacturing, Greencore, Raynor Foods, Bigham's, Dr Oetker, Unilever Food Solutions, Kraft Heinz Company
Processing/Packaging: COOK Trading, Charlie Bighams, Grace Foods, Ferrero, Grupo Bimbo, PepsiCo, Mondelaz International, Waitrose, Quorn Foods, Britvic, Lakeland Dairies, Belu
Ingredients: Quorn Foods, Walkers Chocolates, Huel, Brindisa, Wasabi, Caffe Nero, Kraft Heinz Company, Gu Puds, Morrisons, Natural Balance Foods, Sysco Ireland, Sainsbury's, Britvic
.... to name a few!
Five exhibiting categories:
1/ Ingredients - grains, syrups, flavourings, colouring, stabilisers, proteins, oils and fats, dairy, fruit and nuts etc - Exhibit alongside companies like: Biospringer by Lesaffre, Healy Group, Lallemand, Langdon, Corman, Unicorn Ingredients, H.E Stringer
2/ Processing Equipment - Filling and packing, weighing, sorting, refrigeration etc - Companies booked for 2023 include: Elopak, Kecol Pumping, Berlin Packaging, Shareteq, ATS Tanner, Lyonpro Engineering, Metroweigh
3/ Packaging - Primary, secondary, tertiary, food-to-go, labelling etc - 2023 suppliers include: Elopak, Croxsons, Universal Flexible Packaging, Berlin Packaging, Newton Print, Stribbons, BioPak
4/ Manufacturing Services - Branding, co-packing/manufacturing, food safety, and supply chain etc - Some service providers at the 2023 show: Ashbury Global, Bolter Design, NNR Global, HACCP Answers, BCMPA, BRCGS, SALSA, The Vegetarian Society, IFST
5/Technology - ERP, food safety, HCM, stock management etc - Tech companies that exhibited this year such as: Aptean, Swanky, CSB System, and WinMan ERP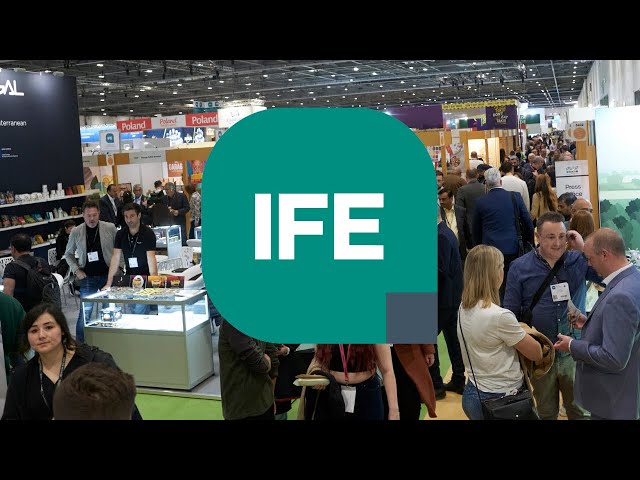 IFE 2024 Show & Market Information