Look for the IMEX Seal
The IMEX Seal is inspired by the arctic tern, migrating the longest distance of any creature on earth - 44,000 miles every year!
No matter how foreign the location, we are dedicated to accompanying exhibitors around the globe to the leading trade events. Our team organizes full-service pavilions where we make a practice of going the extra mile and delivering a superior product unmatched by any other organizer.
The IMEX Seal is a mark of distinction for two important reasons:

Proven Legitimacy
It is a trade event in a proven market with a healthy demand. Endorsements from federal and state government agencies and industry cooperators and associations attest an excellent opportunity for exporters to market goods and services abroad.
Exclusive Benefits
It features a full-service pavilion exclusively organized by IMEX. Exhibiting abroad can be intimidating. The IMEX team assures a hassle-free experience from the moment you register through the dismantling of your booth.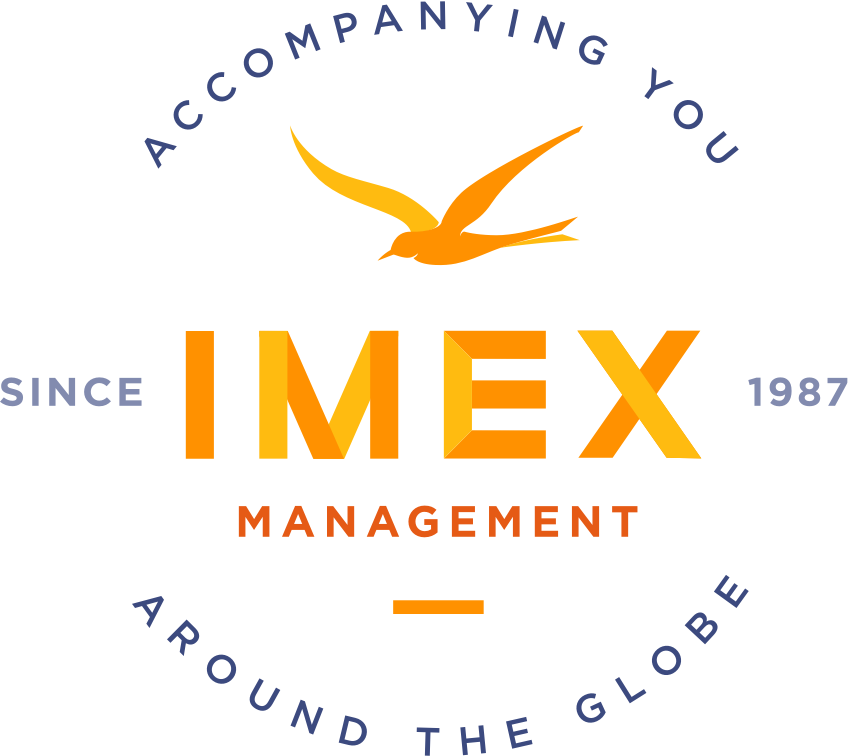 We organize official North American/USA Pavilions endorsed by government agencies.
Value-Add Services
We have 30+ years of working with the U.S. Department of Commerce, the U.S. Department of Agriculture and the Canadian government. These agencies help us offer exhibitors exclusive value-added marketing services, making participation dollars work harder.
Services Include:
• local promotion to importers • on-site market briefing • networking events • on-going market assistance during the show
Come Export with Us!
At IMEX we realize the level of investment required to exhibit abroad. Participating in an IMEX pavilion ensures a smooth and productive participation and positions exhibitors for the best possible return on their investment.